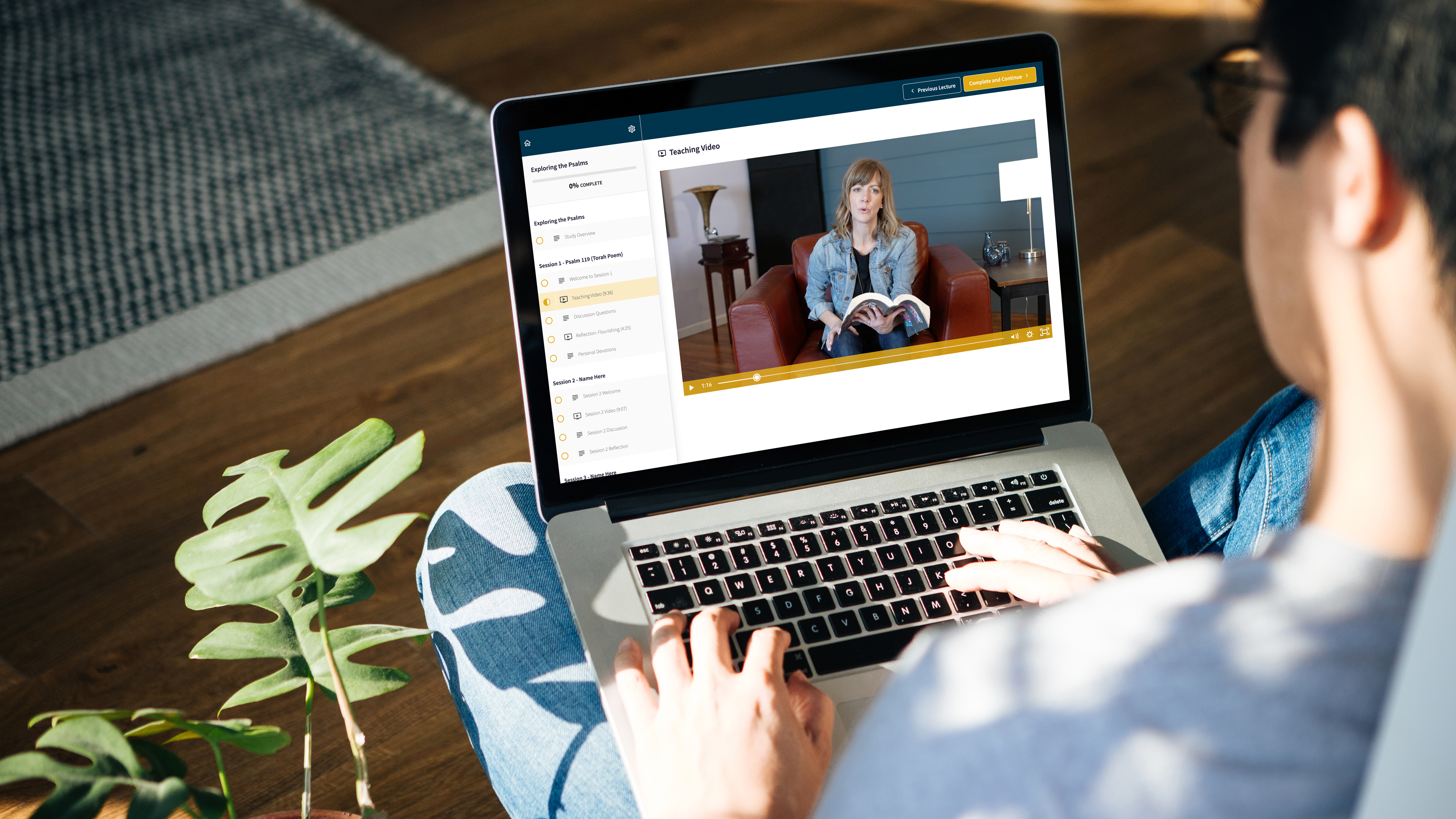 Join An Amazing Journey
Join Christian music artist and author Sandra McCracken as she unpacks the richness of the words and poetry of the psalms. In this thoughtful and intimate exploration she shares her reflections, and best of all, her music to help us gain a deeper appreciation and connection to God's Word.
While the words are ancient, they represent the full spectrum of human emotion and as Sandra explains, speak to our current times. Each of the 32 thoughtfully selected psalms offer comfort, encouragement, and remind us of God's unfailing love.
The warm and welcoming nature of this study make it ideal for those seeking a fresh take on the psalms as well as a better understanding of God and oneself. 
A Ready-To-Use Study

The series, which can be used in a small group setting, or for personal devotions, focuses on six types of psalms—from lament to thanksgiving. Each session includes the text of the psalm, a video of Sandra sharing her personal observations and experiences, questions to spark discussion and application, and the lyrics to each original song performed by Sandra.
This self-contained six-session study is easy to stream for either online or in-person use. It includes:
Leader's Guide

(PDF) 3 pages featuring icebreaker questions, tips on how to lead a small group discussion, and additional insights into the psalms.

Participant Workbook

(PDF) 54 pages featuring Bible text, prayers, and discussion questions.

Weekly Personal Devotions Guide

(PDF) featuring simple to questions that encourage further guided exploration of selected psalms

12 videos

(6 teaching videos and 6 music videos) 89 total minutes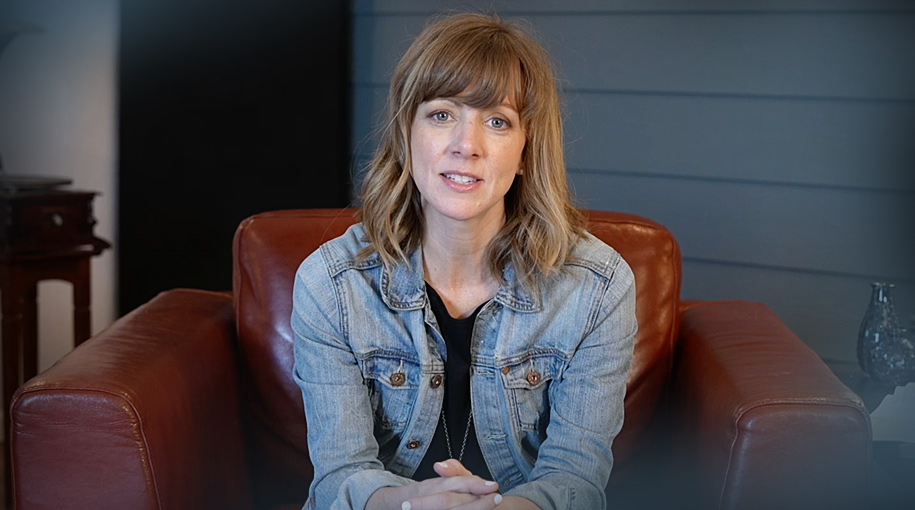 Session 1
Psalm 119 | Torah Poem
In this session we'll look at a psalm that centers on a love for God's Law. Psalm 119 is also an acrostic poem, meaning each stanza begins with one of the 22 letters of the Hebrew alphabet.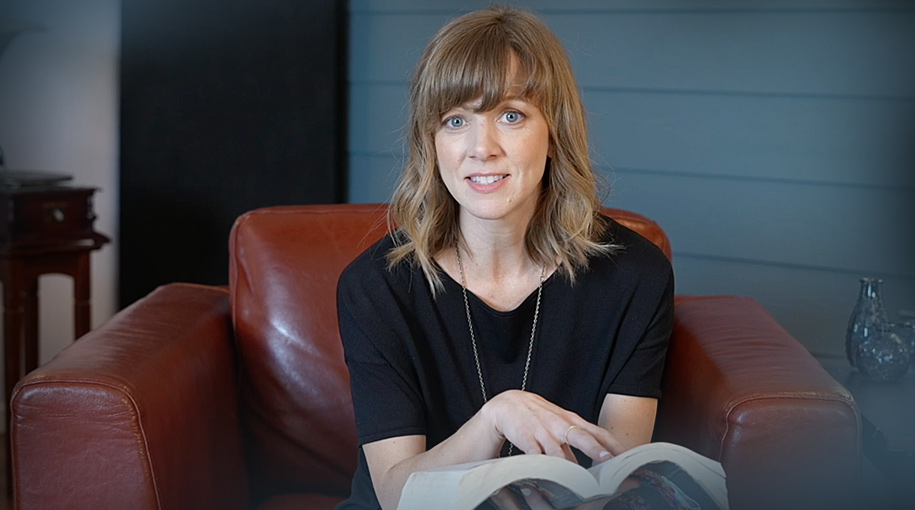 Session 2
Psalm 42 | Individual Lament

In this session we'll focus on the lament, one of the most common types of psalms. The lament also happens to be one of the most overlooked areas in our modern, Western church culture.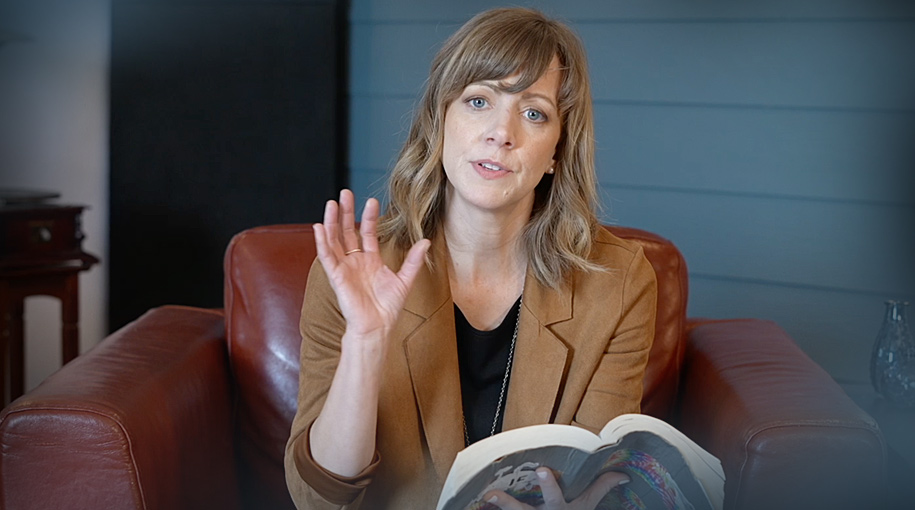 Session 3
Psalm 89 | Community Lament
In this session we'll transition from the individual lament to corporate lament. Our culture is even less familiar and comfortable with a corporate lament.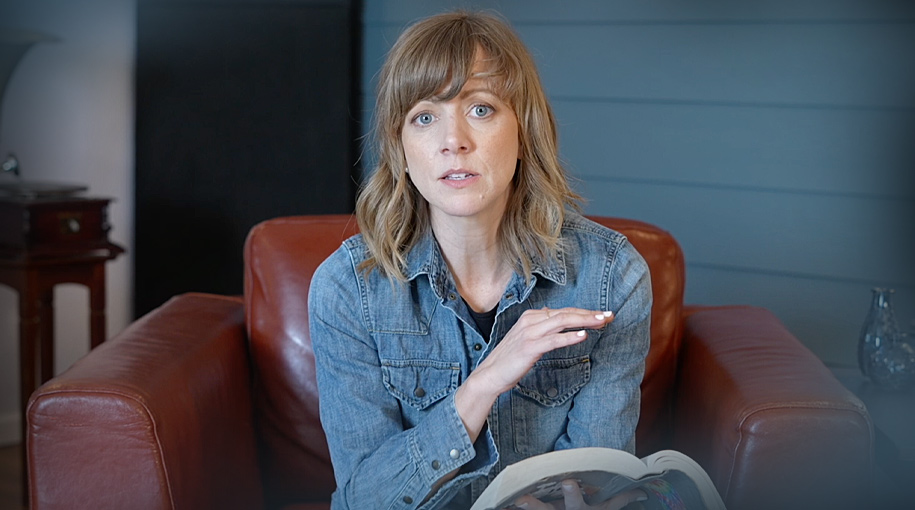 Session 4
Psalm 104 | Hymnic
In this session we'll move from laments to the more positive hymnic psalm. The psalmists were often inspired by the natural world as were other writers of Scripture.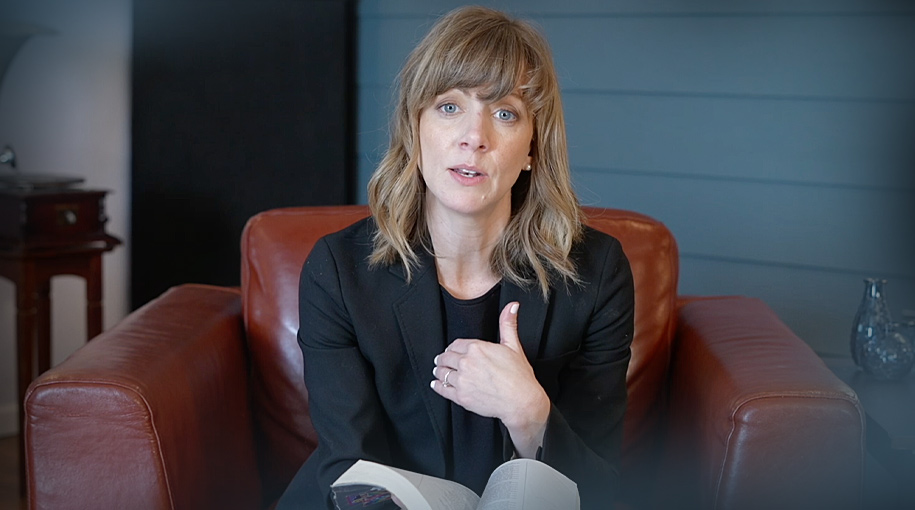 Session 5
Psalm 62 | Thanksgiving
In this session we narrow our focus from praising God in general for who He is to thanking Him specifically for the ways He has blessed us.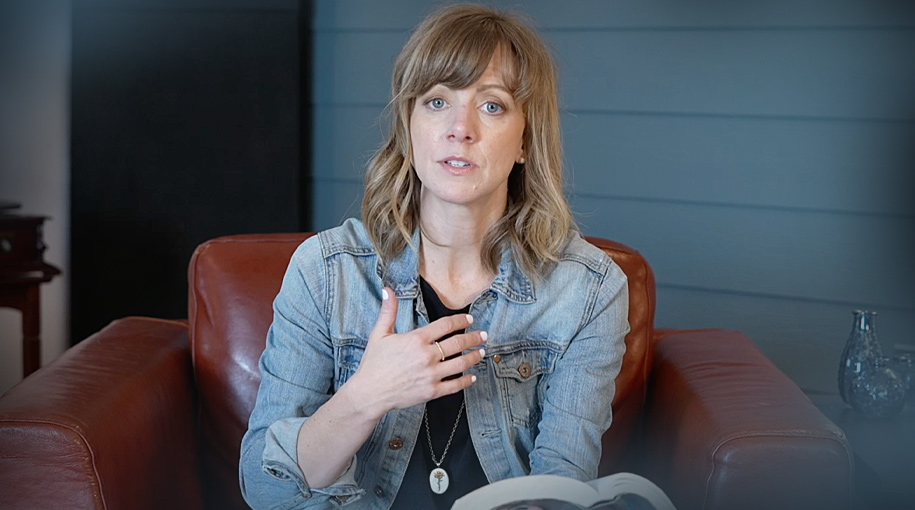 Session 6
Psalm 73 | Wisdom
In our final session we'll look at a wisdom psalm that summarizes many of the themes from the past five weeks.
"My hope is that these words come alive and God's Spirit would awaken us to new insights in his Word."
– Sandra McCracken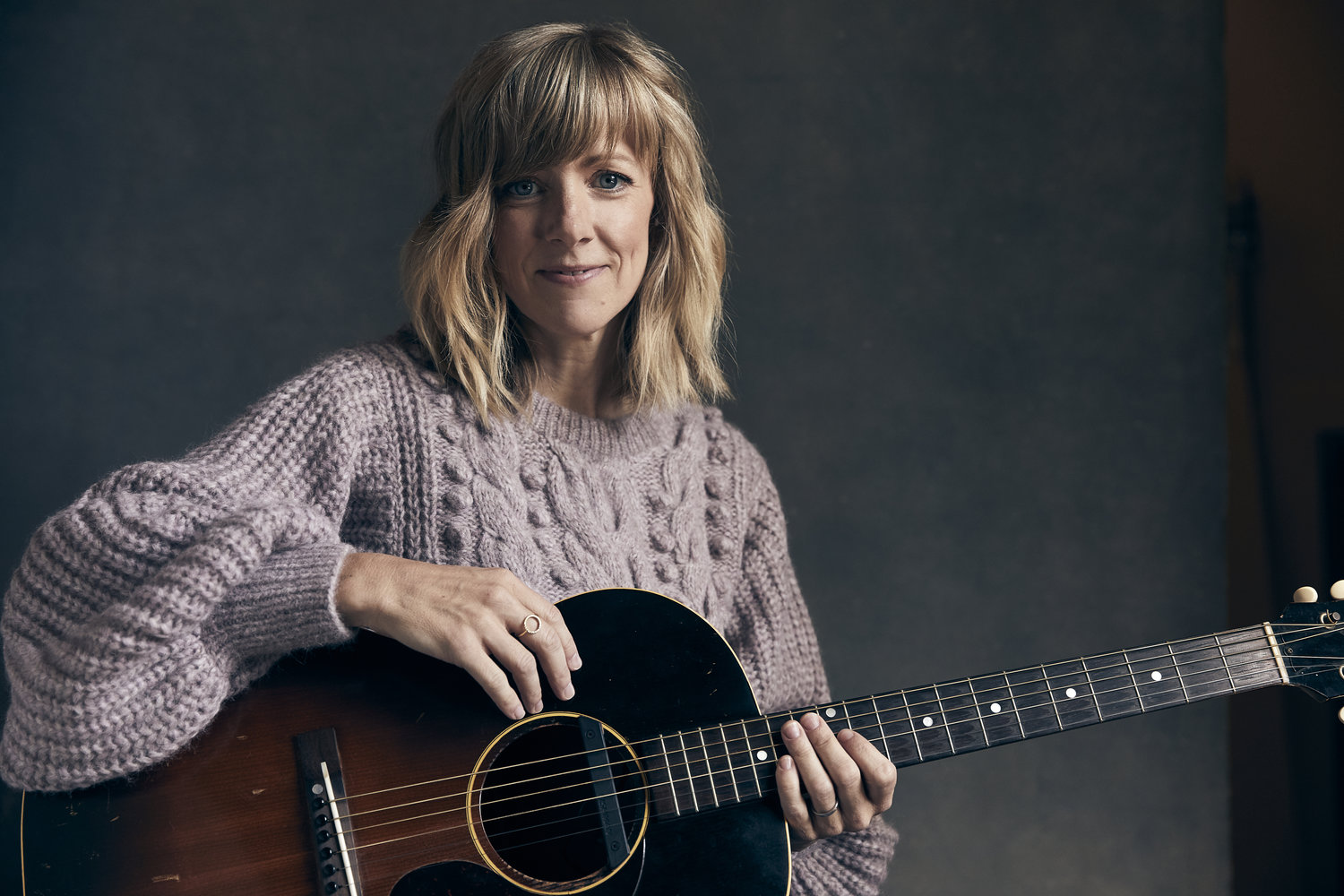 Meet Sandra McCracken
Sandra McCracken is a prolific songwriter, modern-day hymn writer, and record producer. She is a dynamic performer whose captivating, soulful sound invites audiences to sing along, and moves listeners at the deepest levels. Many of her songs, like "We Will Feast In The House Of Zion" and "Thy Mercy My God," have settled into regular rotation in Christian worship services.
She has written songs for All Sons And Daughters, Keith and Kristyn Getty, The Porter's Gate, Ellie Holcomb, The Faithful Project, Rain for Roots, Indelible Grace, Citizens, ABC's Grey's Anatomy, and more. Sandra is a columnist for Christianity Today. She has also been a guest writer for Art House America, She Reads Truth, The Gospel Coalition, RELEVANT Magazine and more. She hosts the podcast Steadfast. Follow her on Twitter @Sandramccracken.
Exploring the Psalms
Getting To Know God and Ourselves
A six-week video-based Bible study featuring the reflections and music of
SANDRA McCRACKEN